Dehydrated Green Pepper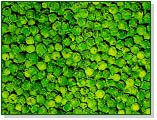 This is a premium quality dry pepper, dried under controlled conditions and yet keeping the natural green colour and giving out the best flavours Packed in low-density plastic bags in 7 ply paper cartons with 10 to 15 kg net weight having various densities ranging from 200 - 400 gm / litre.
Green Pepper in Brine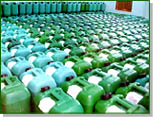 These premium quality light green pepper berries, after removing all the stones and other foreign particles are kept in brine solution for about 45 days till the berries are matured. This process includes three times washing and fresh brine solution with salt solution around 17%±2% and vinegar around 0.6%±2%; packed in HDPE jars with net drained weight of 25 kg each.
Black Pepper Sterilized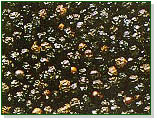 Black Pepper in low bacteria is a premium quality pepper dried under controlled condition, till the moisture is brought down to less than 11%, after removing all stones, other foreign particles and then thoroughly washing in boiling water before drying. Packed in double layered poly bags 25kg net weight..
Black Pepper Crushed
Special quality black pepper is crushed and sieved into various sizes varying from 10 - 30 mesh according to the choice of the buyers and packed in double lined poly bags of 25 kg each.
Pomegranate Rind Powder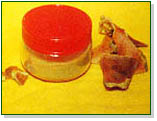 The dried rinds of Pomegranate fruits (Punica Granatum), cleaned to remove foreign particles, washed thoroughly to remove the dirt etc. It is then dried in electric drier at 70°-80°c to bring down the moisture and bacteria to minimum. Then powdered to the required mesh size before packing.

Packing 20 Kg net in poly lined HDPE woven double Bags.
Red Chilli Crushed in bottles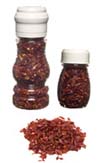 Black Pepper Whole/Ground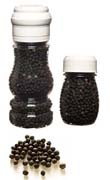 Gloriosa Superba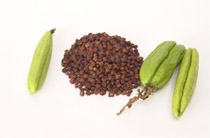 Gloriosa Superba is a medicinal plant and its English name is Malabar Glory Lilties. We give below the details and its medicinal value. The drug extract is reported to be used for a variety of mechanical purposes. The toxic properties of the plant is due to the presence of alkaloid called colchecine. Colchecine is used in medicine is the treatment of gout and rheumatism. The taber extract also shows antibiotic activity.